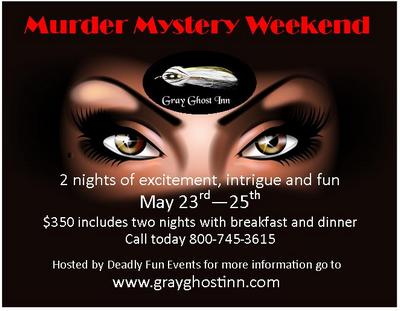 Murder Mystery Weekend at the Gray Ghost Inn turns into a life-size version of the board game "Clue."  Join us May 23-25, 2014 for this year's Spring Murder Mystery Weekend.  Guests assume the roles of suspects, murderers, and even victims, and everyone plays detective.
You've always wanted to find out "whodunnit," so come and find out.
Maybe it will be you!
Call and reserve your room today!
800-745-3615