At Gray Ghost Inn, outdoor recreation opportunities abound.  You're minutes away from some of the best hiking trails, ski slopes, trout streams, and golf courses in the country.
Golf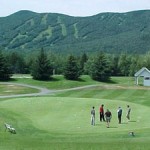 The Mount Snow Golf Course has matured into one of Vermont's premier mountain courses and has been rated one of the top five in the state by Golf Digest. Designed by New England course architect Geoffrey Cornish.
Stratton Mountain Golf — one of the top rated golf courses in New England — is a scenic and challenging course featuring 27 holes!  You can also golf at Haystack Golf Club nearby.
A bit further afield, you can play the course at the Brattleboro Area Country Club in nearby Brattleboro.
Skiing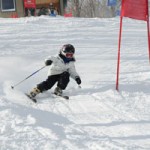 We are less than a mile from the slopes of Mount Snow and Carinthia Parks and fewer than 20 minutes to Stratton Mountain. Ski slopes are open from Thanksgiving through March and offer skiers of all levels some of the best skiing east of the Rockies.
Enjoy winter sports, and then come home to Gray Ghost Inn to relax by the fire and have fun with your friends.
Hiking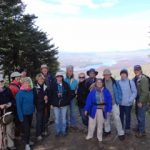 Situated in the foothills of the Green Mountains, the Gray Ghost Inn is just a few miles from both the Appalachian Trail and Vermont's own Long Trail.  Whether you're a peak bagger or a casual hiker intent on a picnic in a scenic spot, we can direct you to great hiking trails and locations, from easy strolls along secluded riverways to hikes up mountains to breezy summits with amazing views.  Vermont is a hiker's paradise.  At the Gray Ghost Inn, you'll be at the heart of some of the best hiking in the country. Need motivation?  Turn hiking into a treasure hunt with the Green Mountain Adventure Challenge.
Fishing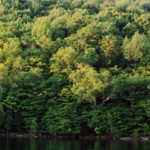 Fishing enthusiasts will be happy to know that there are a number of great fishing holes near the Gray Ghost Inn.
At the Gray Ghost Inn, we'll be happy to help you get started and can advise you on the best fishing spots for the type of fishing you enjoy.  And even if you don't catch anything (unlikely as that might be), there is plenty of scenery to enjoy while you wait to reel one in.