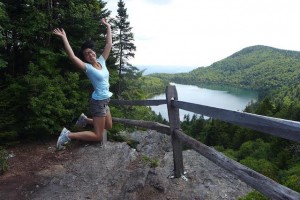 Looking for adventure?  Join us at the Gray Ghost Inn this summer while you take part in the Green Mountain Adventure Challenge –an epic real life action-adventure game that presents you with a reality-based secret world hidden in plain sight that can only be revealed by solving a series of riddles and clues hidden in the Vermont forests, mountains, rivers, and sometimes with locals themselves.
The 2017 Adventure Challenge season opens Fri, May 26th, 2017 and stays open until Monday, September 4th, 2017.
You can sign up today and begin the Challenge any time, including weekdays and weekends, within that period. The last day of the Challenge is Sept 4th, 2017 so you must complete it by then.
Sound like fun?  Then let's get started — call us today at 800-745-3615 to book your accommodations.
Check room availability and book online.
Sign up for the Green Mountain Adventure Challenge.