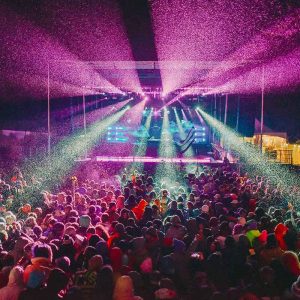 Fans of music and snow sports are going to love the three-day Minus Zero Festival at Mount Snow, coming up April 6-8, 2018. Minus Zero offers skiing and snowboarding during the day, with amazing concerts all three nights featuring over 60 musical acts from Ant Vendetta to XL.
Headliners include Tipper, Odesza, and Zeds Dead, among others, on both indoor and outdoor stages. There will also be a number of art installations including a Reliquarium and something called The Chocolate Factory. After parties included in the ticket price! It's crazy, man. You won't want to miss it.
If you're looking for a comfortable, relaxing place to stay, look no further than the Gray Ghost Inn, less than a mile away. You'll sleep well and, best of all, start your mornings off right with a full breakfast cooked to order.
Don't wait — book your room today online or just call us at 800-745-3615.