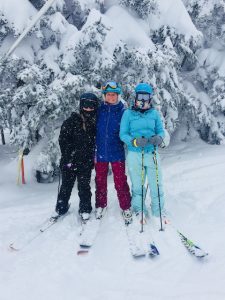 Look no further than the Gray Ghost Inn for comfortable lodging close to Mount Snow Ski Resort. Here in Southern Vermont, a lot of people noted this week as the start of winter weather. The Gray Ghost Inn saw its first measurable snow Tuesday, and they're making snow at Mount Snow. And you know what that means — ski and snow board season is just about here.
Stay with us Thanksgiving Weekend and you can participate in the first of Mount Snow's early winter festivities — Winter Wonderland is November 24, with a torchlight parade, fireworks, and even a visit from Santa.
Don't miss it! Book your Gray Ghost Inn accommodations today or give us a call at 800-745-3615 and we'll help you with your reservation.