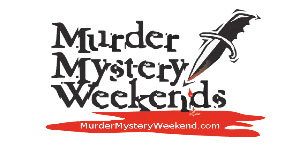 Ahhh…. the Murder Mystery Weekend. Join us at the Gray Ghost Inn the weekend of November 15-17, 2013 for a life-size version of the board game "Clue."  Crazy people running from room to room. Screams in the night…  Cackling in the corners…
So come find out what over 2000 people have already discovered ~ Death can be hilarious!
Located in the foothills of southern Vermont, the Gray Ghost Inn offers just the perfect escape with our murder mystery weekends. Guests themselves have the fun of assuming the roles of suspects, murderers, even victims, and everyone plays detective.
Get all the details about this year's Murder Mystery Weekend at the Gray Ghost Inn.