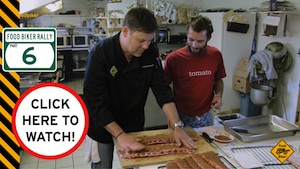 In this Food Biker™ episode, Chef Jesse Steiger (Gray Ghost Inn) and I make some killer Yankee BBQ for the Food Biker™ Rally dinner. In colder climates, it often makes more sense to run your smoker year-round from the warm confines of your restaurant kitchen than outdoors.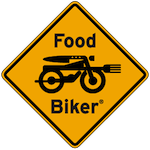 Don't miss the Yankee Q episode of Food Biker™ Rally on Food Biker™.
You can catch all the new Food Biker™ episodes at the FoodBiker.com web site.