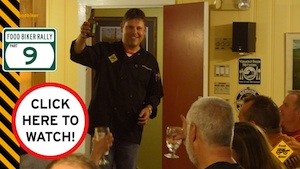 If all the food in the previous Food Biker Rally episodes weren't enough, dinner is just about ready as the kitchen is firing on all cylinders.
We're talking about a gorgeous salad with edible flowers, roasted root veggies and fingerling potatoes, and of course – the all-important barbecued ribs.
So the BBQ is on the table, the bourbon is flowing, and the fire is roaring in the fire pit. What a way to end the Food Biker Rally up at the Gray Ghost Inn!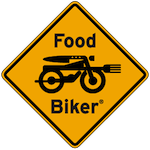 Don't miss the Fire It Up episode of Food Biker™ Rally on Food Biker™.
You can catch all the new Food Biker™ episodes at the FoodBiker.com web site.