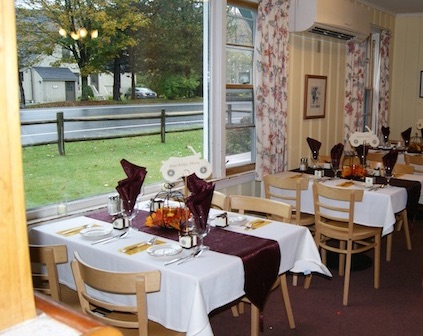 Staying with us just got more convenient. For the week of February 17 through February 24, The Gray Ghost Inn will be serving dinner in the Inn's dining room from 5-8 PM. Choose from regional favorites such as clam chowder and lobster, or enjoy the best in comfort food from homemade meatloaf (Southern style) to rib eye steak with all the trimmings.
You can view the Gray Ghost Inn Dinner Menu here.
Dinner will be served 5-8pm. Call for a reservation at 802-464-2474.
Join us for a delicious "home-cooked" meal in the warm, comfortable dining room of the Gray Ghost Inn, and take the chill off winter.