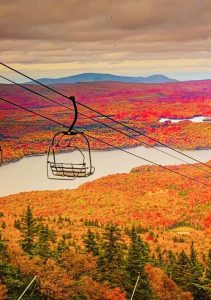 Let the Gray Ghost Inn be your home base this fall as foliage season gets rolling. Enjoy pristine vistas along with some of the best weather of the year. As the warm season draws to a close, this is the time to get in some last days of outdoor recreation.
Consider yourself more of an epicurean? Join us for the Vermont Wine and Harvest Festival on October 2 and 3.
And last but not least, skiers will be happy to learn that Mount Snow opens on November 14, 2020. Click for all the details.
The Gray Ghost Inn looks forward to hosting your next trip to Vermont. Click here for reservations or call us at toll free at 800-745-3615.